Can you help solve this crime?
Unsolved Burglary.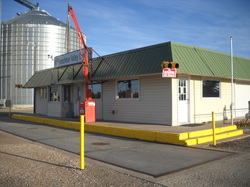 During the early morning hours of September 30, 2013, unknown individuals forcibly and unlawfully entered the Frenchman Valley Co-Op building located at 102 North Dean Street in Palisade, Nebraska. Preliminary reports indicate that the burglary suspects stole approximately one hundred dollars of currency from the office.
E-mail
sheriff967@mccooknet.com
Website
www.hitchcockcountysheriff.org
We need your involvement. If you have any information about this crime. Please contact this agency at the contact information listed above or if you choose to remain anonymous call your area Crime Stoppers.
Thank You!
Sheriff D. Bryan Leggott